From April 1st to May 28th, I was in the cross-border region between Baja California and California, conducting interviews, workshops, and surveys for my PhD project "social inclusion as an aim and enabler of just regional transitions" as part of the H2020 Tipping Plus project. I wanted to find out whether a regional energy transition in the cross-border region could make sense and, if so, how.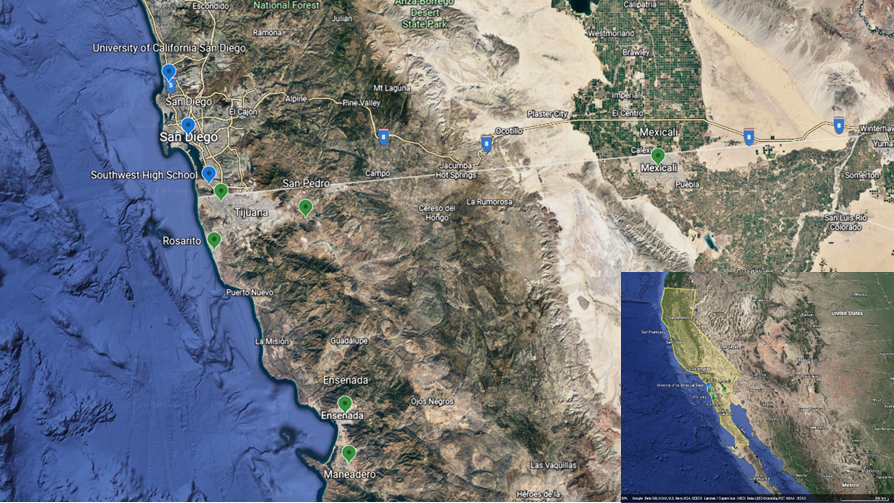 This is an interesting potential case for regional energy transitions because Baja California's electricity grid is connected to the US grid but not to the Mexican national grid. Both states are dependent on imported energy, around 80 % for Baja California (mainly natural gas) and 25 % for California. For Baja California, this represents one of the most expensive electricity prices in the country. Studying a potential energy transition in this place is also interesting because of the tight cross-border relationships, both economic and cultural.
Here are some pictures of the field trip.
One of Mexico's first public-owned wind parks is located in Tecate, Baja California. Political acceptance and community acceptance issues surround this 10 MW power generation project.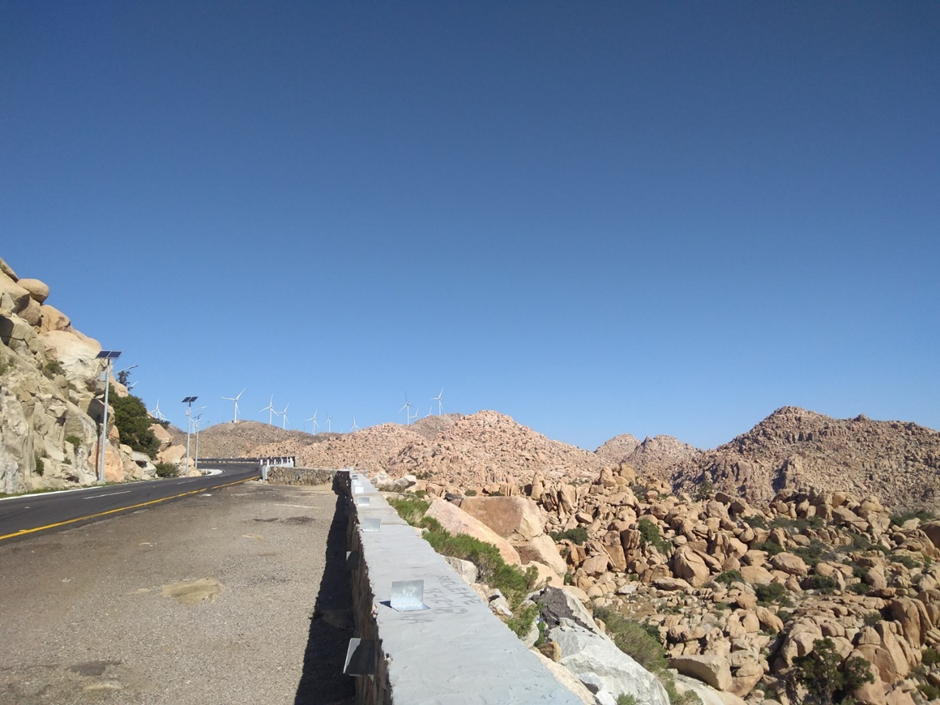 In the next picture, we can observe the US-Mexican wall and the water pipes that transport water from the Colorado River from Mexicali to Tijuana. Water scarcity has been affecting Baja California and California, their citizens, ecosystems, and economic sectors. When asked about sustainable development, many interviewees brought up water-related issues because it's a recurrent topic among people.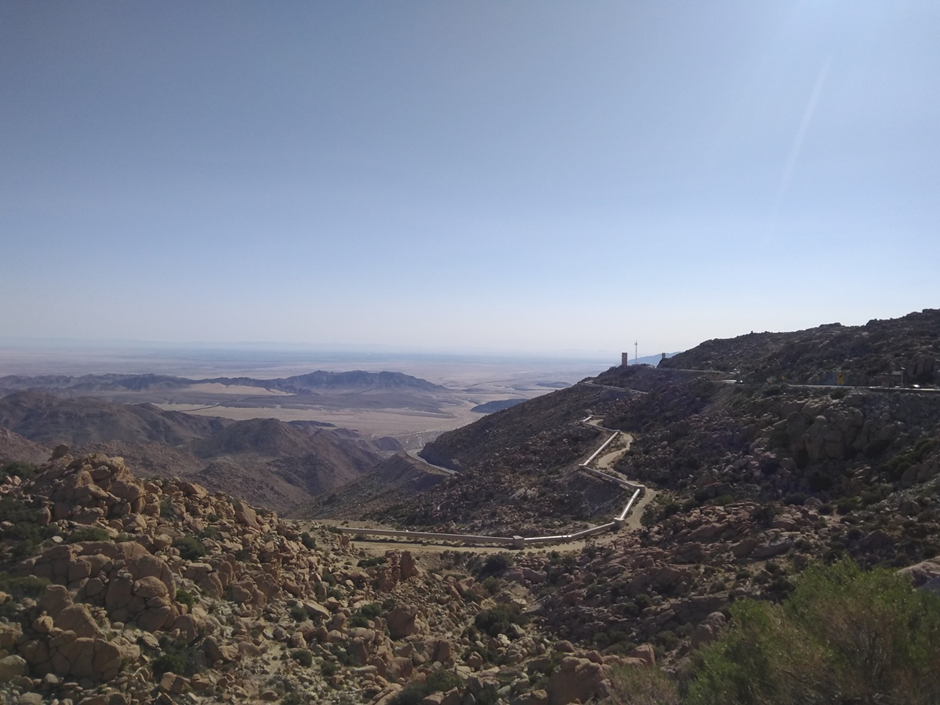 Methodology
I had two months to contact some previously-identified stakeholders and then follow a snowball approach to arrange interviews. I was lucky to be helped by friends with networking. Here we were heading to Mexicali, the capital city, for an energy conference organized by the government.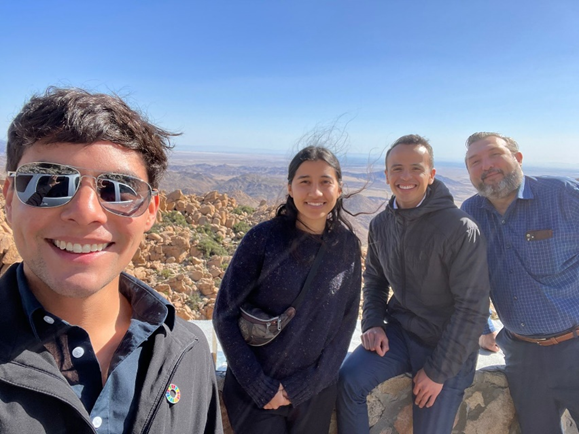 I wanted to run a survey on both sides of the border; however, I did not have much funding to recruit personnel. Luckily, my friend and high school teacher helped me arrange the survey for high school students in Tijuana and San Diego. We formed a group of high school teachers, all of them with PhD degrees and with a passion for teaching and raising awareness about environmental protection: Dr. Berenice Vargas (Lazaro Cardenas High School in Tijuana), Dr. Gloria Tapia (CBTIS 116 High School in Tijuana), and Dr. Hector Arias (Southwest High School in San Diego). They helped me organize: 1) a series of seminars so that students had a basic understanding of basic concepts such as the Sustainable Development Goals, energy systems, etc.; 2) the monitoring of survey responses by their students, whose parents had to sign an informed consent and participate in the survey; and 3) design and execute workshops with some selected groups of students to deepen on some raised issues.
Presentations for students in Tijuana and San Diego
Survey on access to energy services in Tijuana-San Diego using Qualtrics XM. Printed questionnaires were used to include Indigenous communities; natives from Baja California.
Workshops with students in Tijuana and San Diego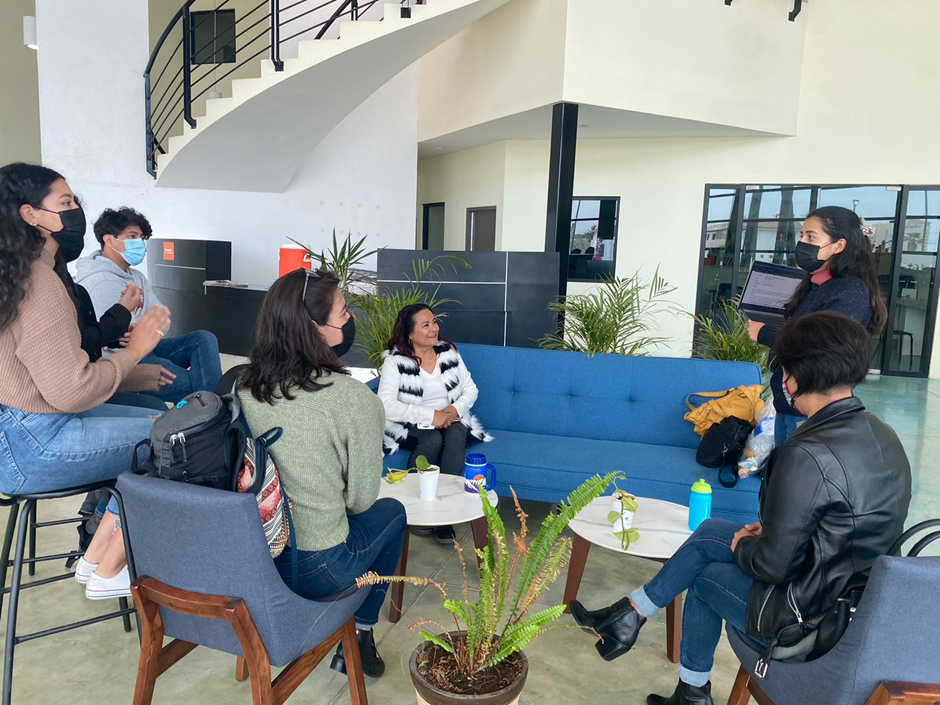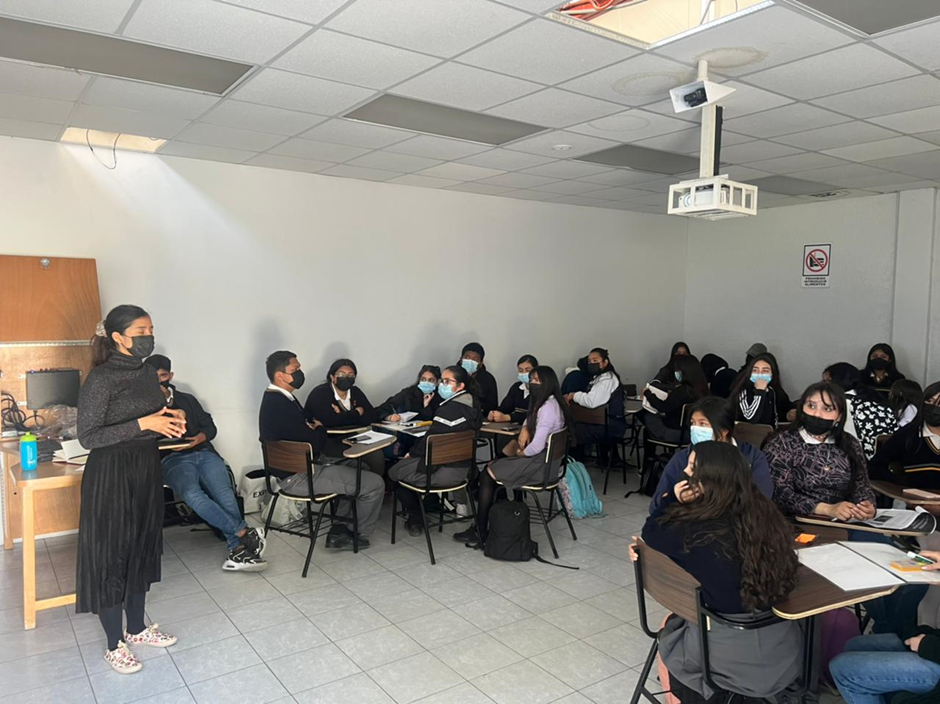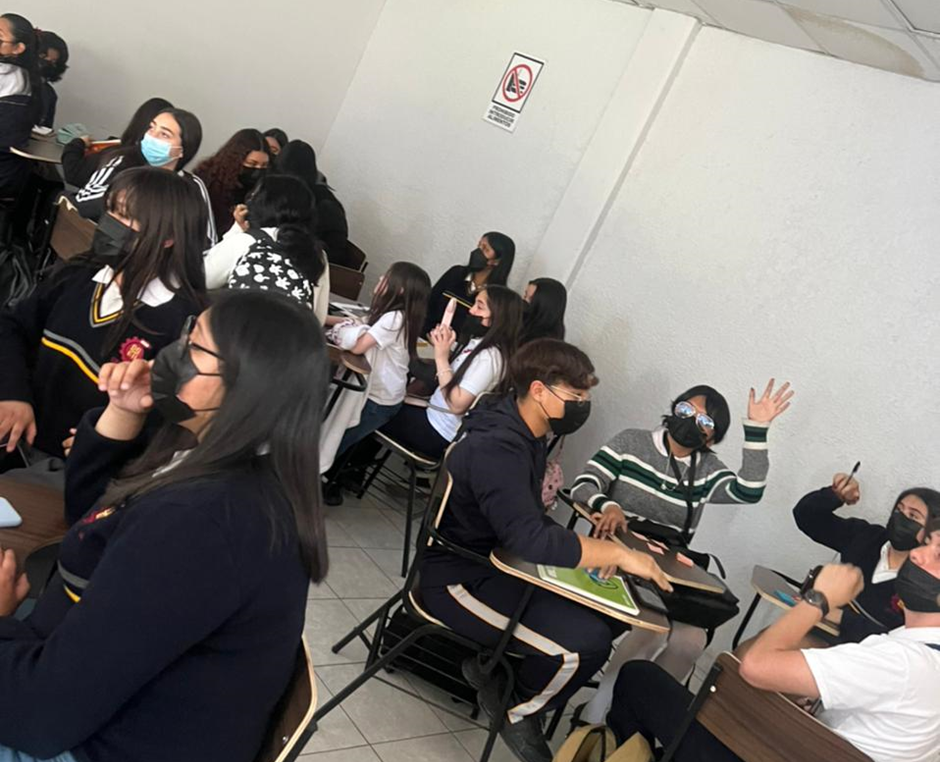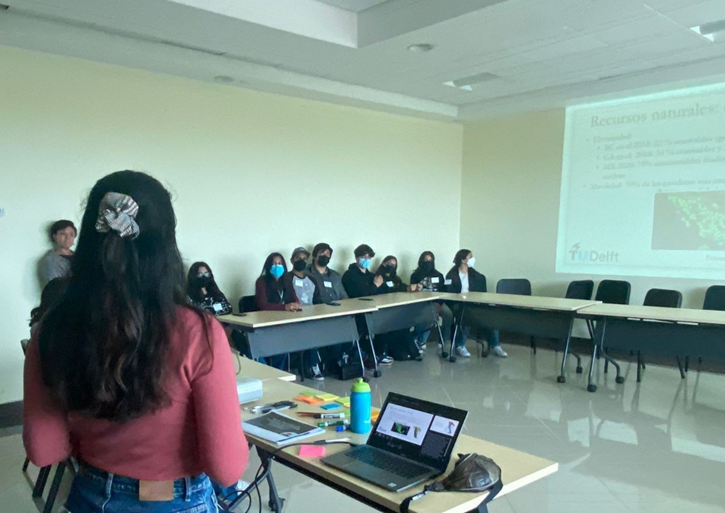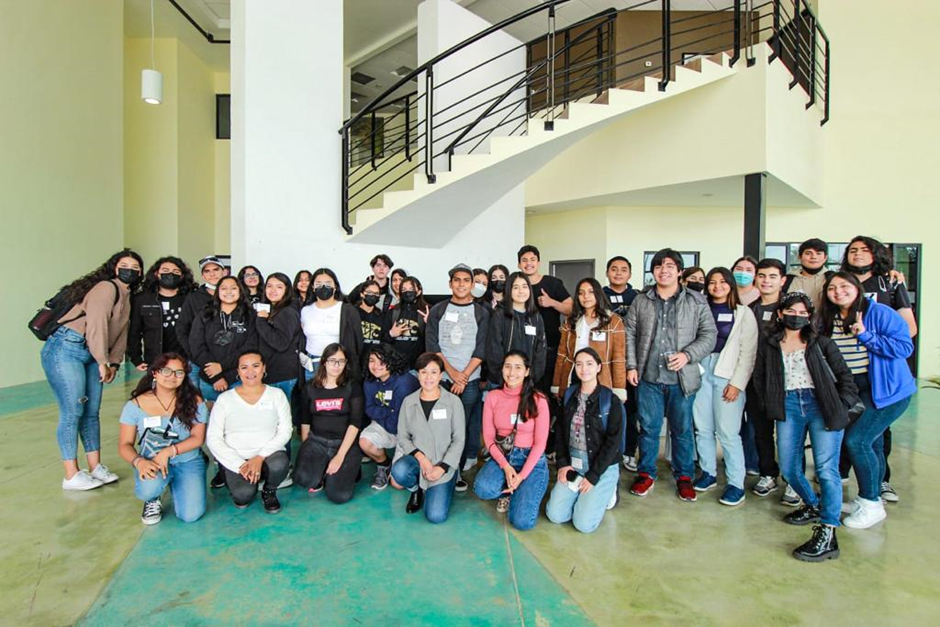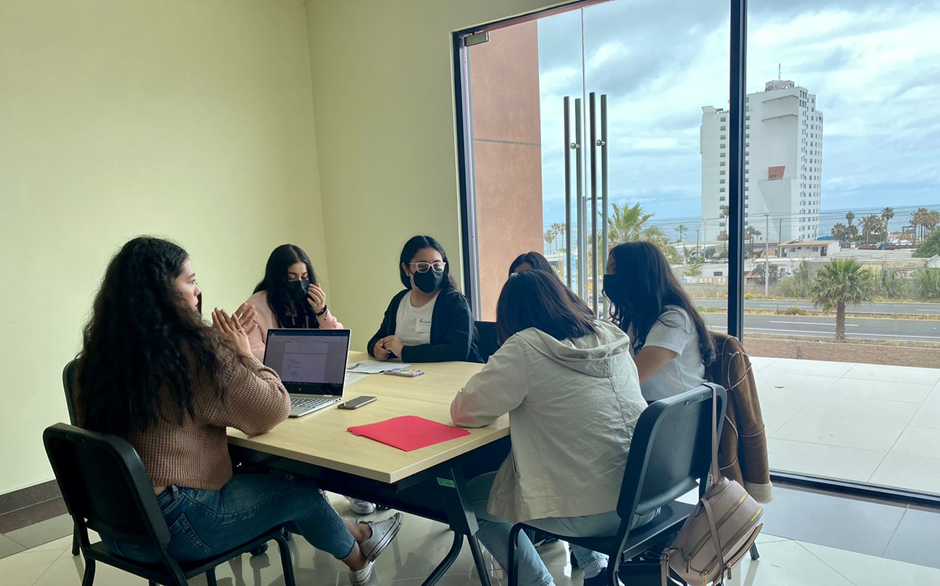 Finally, my supervisors and I prepared certificates of participation and collaboration for participants and teachers who helped along the research process.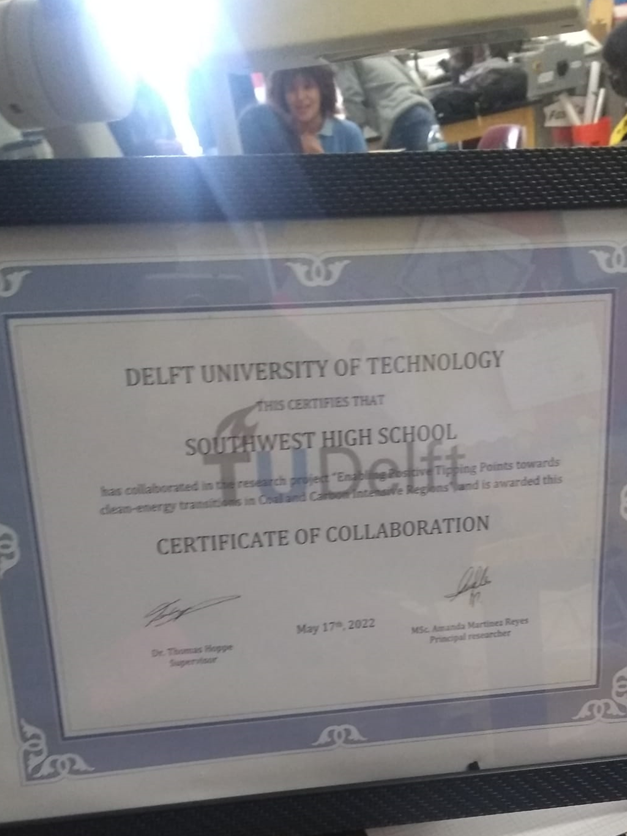 Final reflection
It was inspiring working with High School students. Their critical eye and impact are many times underestimated. I'd be glad to work with you all in the future!
This trip has helped with my growth as a researcher. I got to know some great local leaders, such as some Kumiai communities, who shared a bit of their culture, traditions, and visions. Visiting and talking to them changed the perspective I had on energy transition and energy poverty. Through our conversations, I realized that energy poverty, that is, the pursuit of universal access to modern energy services tends to align with Western visions on development. Coming with such framing can be polarizing and blinded towards other ideas for communities' futures. This experience helped me validate the need for research frameworks that reflect knowledge from Indigenous communities. It is necessary to acknowledge that Indigenous communities are among those few ones who have learned throughout generations how to be part of ecosystems without exhausting them.
I look forward to my next visit.
Thank you for reading,
Amanda